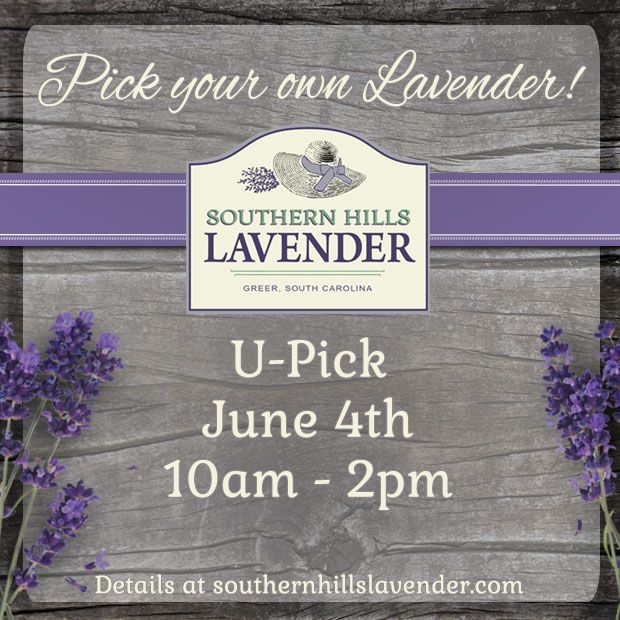 NOTE:  We ask for your patience and kindness as we hold this event – it's supposed to be hot and well attended.  It's possible all of the lavender will be u-picked!  With a large expected attendance and people coming from hours away, we are introducing a limit of 3 of our largest bundles per person.  The measurers will be clearly visible, but that's still 7.5 inches of lavender – that's a lot!   We ask for your understanding and open hearts as we host our first U-pick and thank you for loving lavender!!!!!!
We are excited to have our first U-pick day! Join us on the farm and cut wonderful bundles of fresh lavender to take home with you! You can dry the bundles at home to enjoy them for years. Just think about that lovely smell in a beautiful bundle!
We have partnered with Greer Relief & Resources Agency for our U-pick! In lieu of an admission fee, we ask that you bring a pantry or household item on the Wish List: http://www.greerrelief.org/wish-lists. Greer Relief makes a huge impact in our local community and you can help in that effort! Please show your support for the community and bring a Wish List item on June 4th!
Bundle prices will range from $2 – $10 and you can cut any size bundle. We'll have a measurer displayed so you decide what you want to cut before you go into the field. We'll have scissors, rubber bands and instructions. We'll show you how to cut a bundle of lavender; you can cut your bundle from one plant or from multiple plants and get different colors and sizes of lavender.
Check out the Facebook Event and let us know if you are "Going"!
Pet policy
To make sure everyone stays safe (4 legged and 2 legged!), pets are not allowed at this event.
Location
We are located near Blue Ridge High School in the Blue Ridge area of Greer.
2132 Edwards Lake Rd.
Greer, SC 29651

"Mini-festival"
The response to this event has been HUGE (Thank You!!), so it's turned into a mini-festival! I'm super excited to announce these additions to the U-pick event:
Lake Cunningham Fire Department Fire Truck
Doc Campbell's draft horses
Greer Relief & Resources Agency, Inc.
Saved by the Heart Companion Animal Services II
Vendors (with lavender ideas!)
Pallet & Crate
Sculp'tin
Bully Bites
The Carolina Honey Bee Company
Possum Kingdom Kreamery and goats
Garden Art by Charles Nease
Crafty Creations
Studio Rejuvenate
Greenhouse Pottery
C razzy Girls Jewelry
Food trucks (serving lavender goodies too!)
Automatic Taco
Highway 301 Food TruckPink Mama's Ice Cream
Music
Peyton O'Kelly, renowned for her fiddle playing, will join us from 10-11am!
YAM (Young Appalachian Musicians) and the Sweet Potato Pie Kids will be joining us from 11 – 2!
Talks & Demos
What's the Buzzzz all about – Carolina Honey Bee Company
Lavender Wand Demo
Culinary Demo
Time: TBD
Chef Greg Teal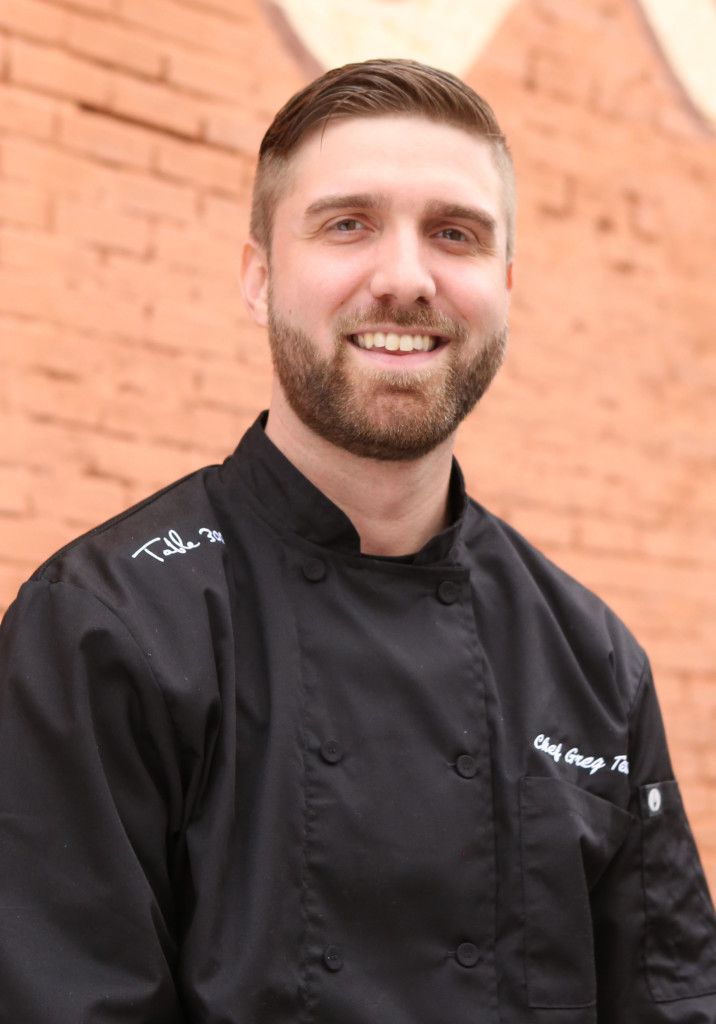 Growing up, neighbors knew they'd find him in the kitchen, baking cookies or whipping up a new recipe. And as he's gotten older, that hasn't changed. Teal can still be found in the kitchen—even when he's not at work.
Teal got his first taste of being paid for his skill in the kitchen when he began working at Chick-fil-A at 16 years old. During his time there, he gained valuable experience in the food industry due to the company's notoriously high standards. Teal went on to study at Le Cordon Bleu in Atlanta in 2005 and, upon graduating, worked at a country club in Dunwoody, GA.
After family brought Teal back to Greenville in 2008, he worked in a myriad of different restaurants. The turning point in his career came when he began a job at the premier fine dining restaurant in downtown Greenville, Devereaux's (part of the Table 301 Restaurant Group before closing in 2013), and worked his way up to sous chef—reinforcing his desire to become a chef.
Teal moved to Keowee Key as the executive sous chef and learned the operations side of the culinary world. He cultivated his knowledge of the business of fine dining at the country club for three years and then made the decision to move back to Greenville to be with family (and a new fiancée!) in early 2015.
After arriving back to Greenville, Teal returned to the Table 301 restaurant group and joined Soby's on the Side. He is excited to bring some original menu items to Soby's on the Side as well as help grow Table 301's catering business and Highway 301 food truck, all of which operate out of Soby's on the Side.
In his spare time, Teal loves to cook his Smoked Gouda Mac 'n Cheese for family and friends and investigate new cuisines. He also enjoys thrill seeking—from skydiving to rattlesnake rodeos, he's never one to pass up an adventure.