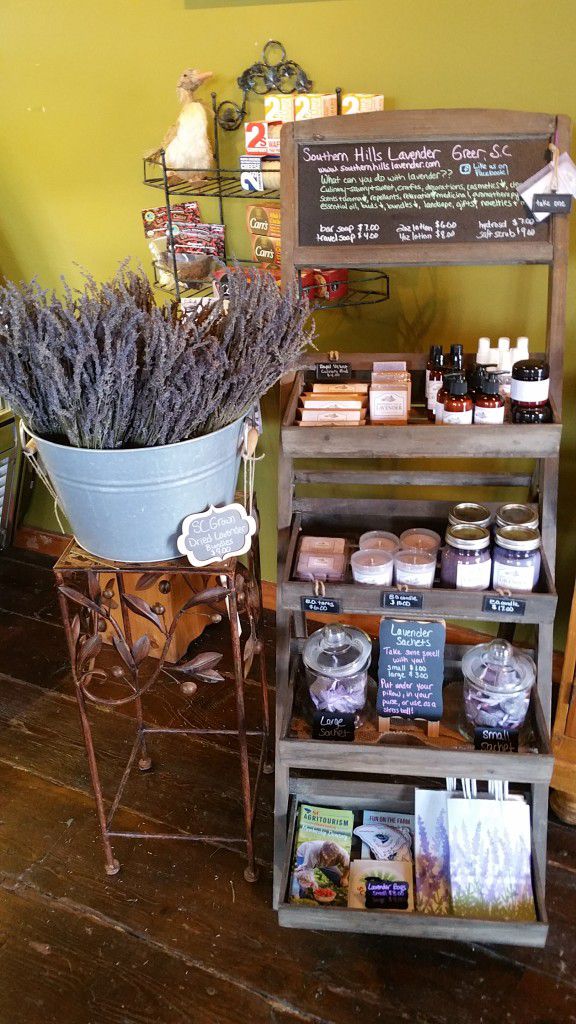 Our products are for sale at the events we'll be at and at Foodie's Farm Shop.  Foodie's is in the Train Depot in downtown Greer.
Selling them on our website is in the works.  Until then, here are some of our products including lavender sachets, dried and fresh bundles, candles, soap, lotion, scrub and hydrosol.  We also have lavender and lemon shortbread, plants when available, essential oil, tea mixes, incense and lavender gift bags.
Click on the pictures for a larger view!