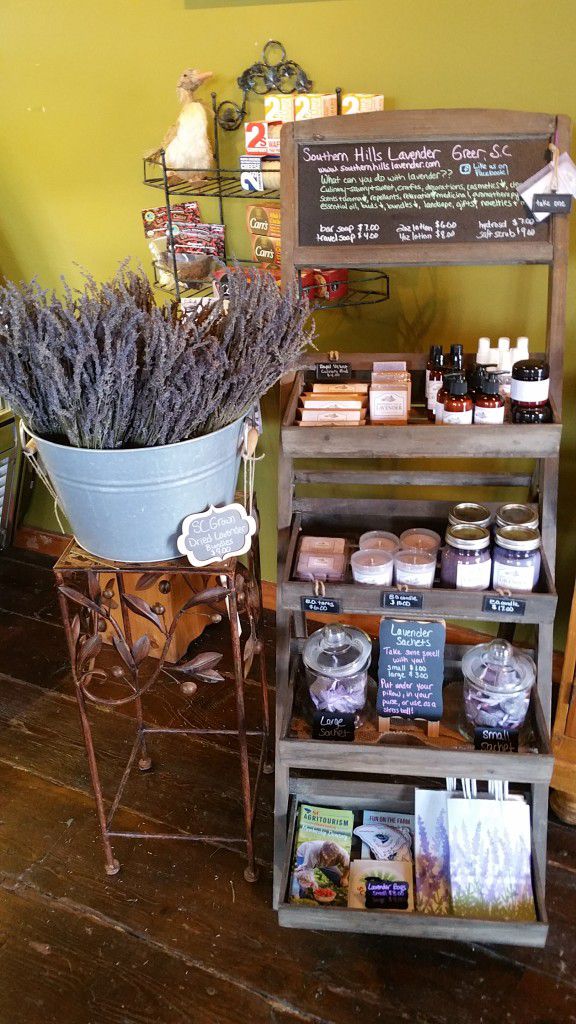 Our products are for sale at the events we'll be at and during our Upick season.  (Yes, we did have our products in a downtown Greer store, but it had to close and we are working on a new display home.)
We don't have an online shop yet, however, if you have a specific request and can't make it to an event, please Contact Us.  Until then, here are some of our products including lavender sachets, dried and fresh bundles, candles, soap, lotion, scrub and hydrosol.  We also have lavender and lemon shortbread, plants when available, essential oil, tea mixes, incense and lavender gift bags.
Do we wholesale?  Thank you for asking, but not yet.  We just don't have enough supply yet.
Click on the pictures for a larger view!